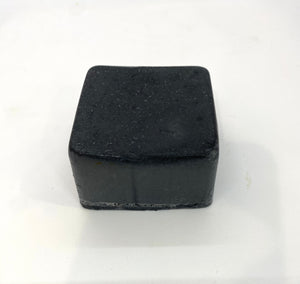 Charcoal Soap 4oz Bar
Charcoal Soap 4oz Bar
"Skin" Benefits of this Butter Based Soap:
(INTENSELY HYDRATING AND MOISTURIZING)
Amazingly awesome, our Charcoal Soap is to live for with exceptional skin benefits helping to provide flawless skin, scented with our rosemary essential oil providing a beneficial regiment.
Our blend mildly exfoliates giving a more deeper cleansing.
It's "DETOXIFYING", alleviating "IMPURITIES", skin "BLEMISHES" and "PREMATURE AGING".
Great for "OILY SKIN", and controls "ACNE" and "PSORIASIS".
Helps with "HYDRATION" and "MORISTURE", great for "DRY SKIN"
Reduces 'PORE SISE", and helps make "SKIN TIGHTER and FIRMER".
Great for all "SKIN TYPES" and the whole body.