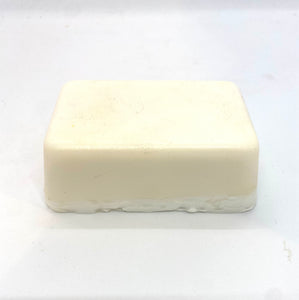 Coconut Shea Butter Soap 5.6oz Bar
Coconut and Shea Butter Soap 5oz Bar
"Skin" Benefits of this Butter Based Soap:
(INTENSELY HYDRATING AND MOISTURIZING)
Our Coconut and Shea Butter Soap is a must have, its sweet exotic aroma alone will leave you refreshed, relaxed and resoundingly pleased.
You will experience a spa like feeling when used, its ladened with vitamin E, it helps seal in your moisture preventing moisture from leaving when exposed to the atmosphere.
The skin benefits of an all natural coconut oil is exceptional as it helps smooth the skins texture, has skin cell regeneration power, is highly nourishing and acts as a disinfectant promoting healthy skin.
In addition to promoting healthy skin our coconut and shea butter soap has many anti aging benefits.