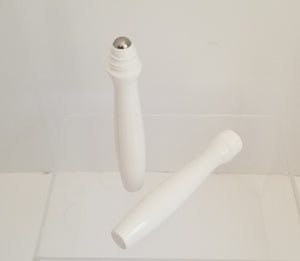 Eye Serum 1/2oz btl
Are you looking for a soothing eye treatment that helps with fine lines and wrinkles, dark circles and eye puffiness?  Well look no further, we have combined ingredients in this conveniently packaged serum that will help you achieve your desired results.
How to use:  Apply morning and evening. Gently glide the serum over eyelids and underneath eyes.  Avoid get into eyes.  Gently pat excess serum to evenly spread.
Beneficial ingredients for superior results
Eyliss  

is made with protein peptides that help reduce swelling and  puffiness, and increase firmness. 
Matrixel encourages the production of collagen in your body, which           helps improve elasticity in your skin and smooths out fine lines. 
Chamomile Extract is a natural ingredient that moisturizes the skin helps rejuvenate cells. It also can calm some redness or irritation.
Hyaluronic Acid is a super ingredient that increases the production of collagen and deeply moisturizes, leaving your skin looking more plump  and refreshed.
Vitamin E fights signs of aging and helps protect your skin against dangerous UV rays.
Retinol is derived from vitamin A, so it can increase production of collagen in your skin and help smooth out even the most stubborn            wrinkles.