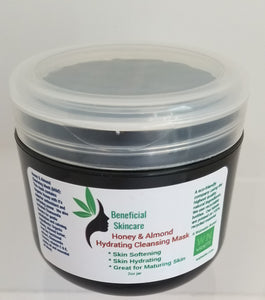 Honey Almond Cleansing Mask 4oz jar
Honey & Almond Cleansing Mask (Mild):   This  cleansing mask contains Organic Honey with it's superior antioxidant and softening power.  We also included Chamomile flowers for gentle exfoliation and calming.  Can be used as a daily cleanser. A little goes a long way.  This concentrated product should last 90day with daily use.
Ingredients: Organic Honey, Almond butter, Acai bio functional extract, Chamomile flowers, vitamin C & E, jojoba oil and essential oil blend.