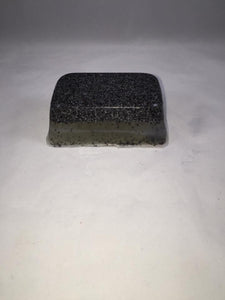 Southern Sir Poppyseed Soap 5oz Bar
Southern Sir Poppyseed Soap
This unique and intriguing soap is made with organic poppyseed housed in a soothing base of glycerine soap.  Great to use as an exfoliant by lathering with the glycerine side then flipping bar to the poppyseed side to exfoliate.  
"SKIN" Benefits of this butter:
* Exfoliates relieving the skin of dead skin cells and trapped oils. 
* Greatly improves circulation and stimulates the lymph fluids to improve skin health.
We blended our proprietary signature essential oil blend into a base of pure organic Glycerin  Soap to design this men's line.
This SOAP was created with "HIM" in mind for its ability to help heal facial skin.