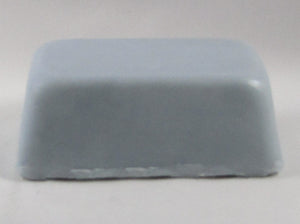 Southern Sir Blue Soap 5oz Bar
Southern Sir Blue Soap
A fresh and clean scented soap, our most popular men soap, women love the smell of this soap as no one can resist a clean smelling person!  With its fresh clean scent it leave you revitalized and renewed. It's created in a base of pure organic shea butter to leave the skin soft and moisturized, a daily skin care bar sulfate free, that doesn't strip your body of its moisture. We blended our first creation with an exotic yet sweet scent, with notes sandalwood, mango and grapefruit, enhanced by vanilla content.
"SKIN" Benefits of this butter:
* (INTENSELY HYDRATING AND MOISTURIZING)
We blended our proprietary signature essential oil blend into a base of pure organic Shea butter Soap to design this men's line.
This SOAP was created with "HIM" in mind for its fresh and clean smell.