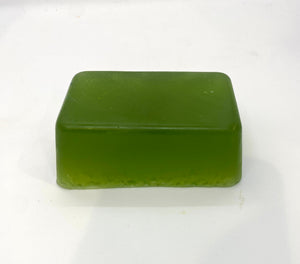 Tea Tree Soap 5.6oz Bar
Tea Tree Soap 5.6oz Bar
"Skin" Benefits of This Natural Glycerin Soap.
(This Soap Adds No Moisture and Does Not Strip Moisture Either)
* A great daily skin care bar for all skin types
Especially beneficial for acne prone skin, this soap provides astringent, antiseptic and antifungal properties.
Promotes health and healing for damage, irritating and acne skin.
Tea Tree Oil helps control blemishes without overly drying out skin.
Help heal infections cause by itchy skin, relieving skin's discomfort because of its anti-inflammatory properties.
Helps to greatly reduce body odors caused by bacteria on the skin and clothes.
Provides comfort and relief from discomfort and irritation while soothing skin.